Dearest reader, what a beautiful summer's day it was when we met up with what can only be described as a Dream Team of wedding suppliers for our Bridgerton inspired photo shoot!
(Who doesn't love a long lace glove!! We were swooning!)
The Racquet Club Hotel provided the perfect setting for our Bridgerton inspired shoot. A former Gentleman's Club first established in the mid 1800s and now a stunning hotel, restaurant and leading wedding venue. At it's conception, the club differed from other Gentlemen's Clubs in London and other major cities in that it set out to combine the same social facilities as other gentleman's clubs but with facilities for sport, hence it's name – the Liverpool Racquet Club.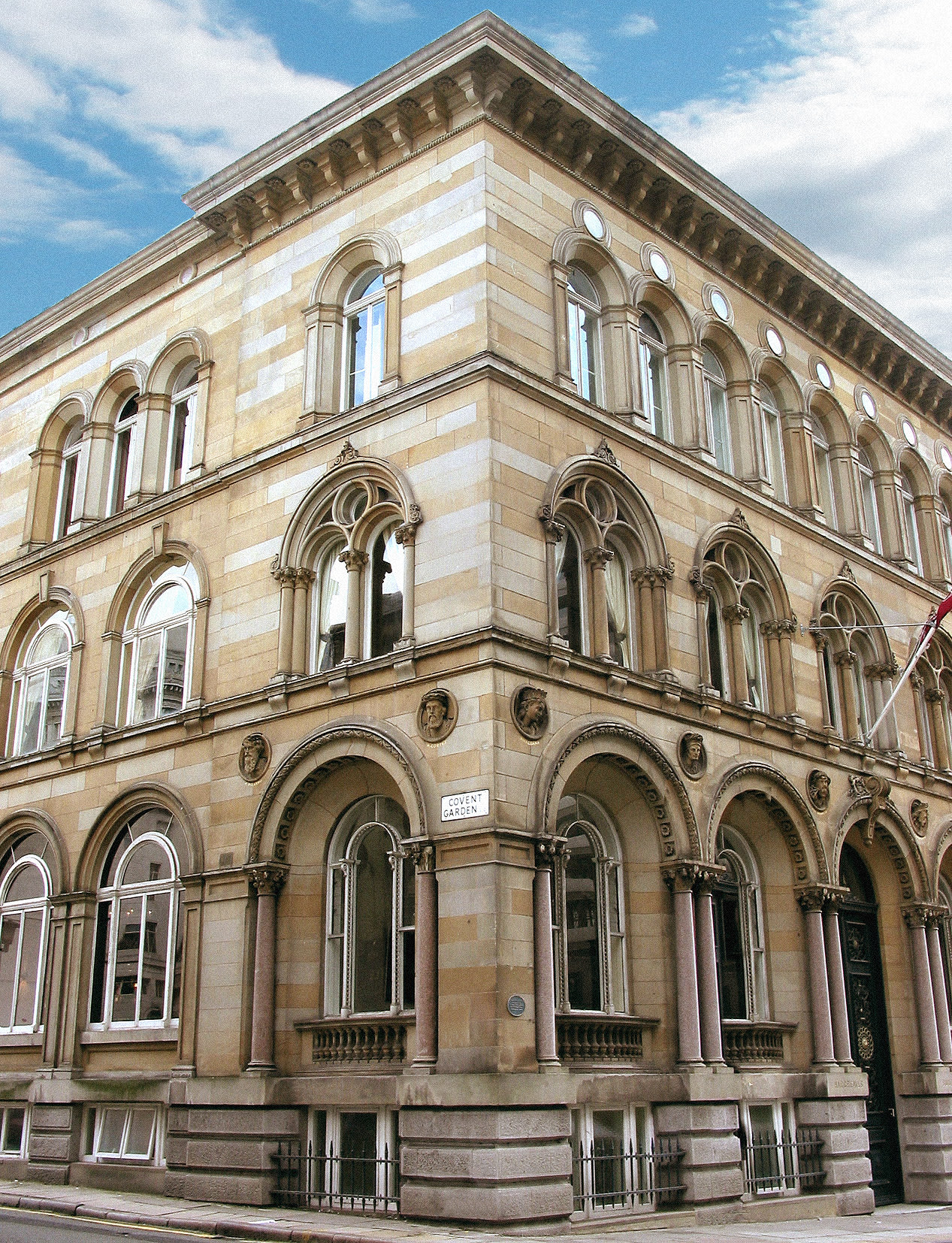 Today, it's current home, the Hargreaves Building was built in 1859 by Sir James Picton as the headquarters for Sir William Brown merchant and banker… and what a stunning building it is. From the Main Hall to the Billiard's Room and Library, it is full of incredible spaces! We had a wonderful day and got to have a little glimpse of the first class hospitality and service a couple can expect on their big day.
The room for our shoot was dressed by the incredible Elegant Event Designs. They were given the brief and they definitely delivered! The most beautiful (and ginormous) rose trees adorned the tables, full of pinks and whites and blues and the most impressive centrepieces on, with candles dangling down. They really did set the scene! Photographs do not do these centrepieces justice. They were incredible!
So too were the moon gates that dressed the room and provided a focal point in front of the fireplace in the Racquet Club. Two versions were brought along and the ease at which Elegant Event Designs switched from Roses to Wisteria was a testament to how good they truly are… you wedding would be in safe and talented hands! When we needed a bouquet, Nicola was able to make one up on the spot… as beautiful and dreamy as her centrepieces. Truly, elegant.
Based in Winsford, Cheshire, Elegant Event Designs cover weddings all over the North West and provided the dreamiest styling.
"Making dreams come true – Whatever your reason for a celebration, Wedding, Civil Ceremony, Birthday's, Confirmations, Charity Galas, Corporate Parties big or small, let Elegant Event Designs bring our professional creativity and inspiration to your next occasion. Set to your budget, we will work with you to create the right theme and style that is tailored to perfectly reflect your celebration.
Your vision. Our creation. Elegant results."
Choosing the right wedding photographer for your big day is crucial. We are so lucky to work with so many, professional, talented and creative wedding photographers. Finding the one that is right for you is as much about the relationship and rapport you have as loving their style of photography. We were so lucky to be in the safe hands of Ryan from R W Photography for the day. Friendly, personable, professional and so enthusiastic. Ryan is passionate about his job as a wedding photographer, always striving to get the shot, to catch the light, to make you happy and to deliver. It was a pleasure to watch him work and he was amazing at making our lovely models Hayley and Hadi feel relaxed and at ease.
Hadi was dressed by Groom Hire. Based in the Wedding House, Groom Hire know just how to make their wedding parties look good! We were obviously going for a more traditional style with the theme of our shoot and Groom had an abundance of looks for us to choose from. From traditional morning suits, to country tweed (with a twist) evening wear, dinner suits and sleek modern attire – Groom has you covered. We absolutely loved the looks they put together for this shoot. Nothing is too much trouble, delivered with style.
We did though spend the day absolutely swooning over the dresses of the fabulous 130 Atelier Bridal. I don't think a model has ever been more spoilt for choice! As the beautiful Sophie, 130 Atelier's attentive and wonderful owner, unpacked each dress we were becoming more and more enamoured – it would have been soooo much easier had every single dress she brought along not had been so perfect and so beautiful… and so Bridgerton-y! Think Hayley are lovely model levelled up from Duchess to Princess trying on the exquisite dresses. And the accessories! Tiaras, jewels, pinks, gloves, belts, we were truly spoilt for choice.
130 Atelier Bridal luxe boutique is based in Congleton, Cheshire and is the perfect setting for such beautiful collections.
Designers stocked include:
DANIELLE SYKES // AMY MAIR COUTURE // WATTERS BRIDES // WILLOWBY BY WATTERS // GAIA BRIDAL // BYWATTERS
We are so excited to reveal that the dresses of 130 Atelier Bridal will be showcased on the catwalk at The North West Wedding Show! Always standing room only at the catwalk, it's well worth purchasing a VIP ticket to be in the reserved seating area and up close to these beautiful dresses…the fizz and canapes in the VIP lounge definitely cinches it too.
"At 130 Atelier our number one priority is YOU, the Bride. A wedding is such a momentous and glorious event, we want to make our brides feel as comfortable and as confident as possible. No matter what style, fabric or silhouette you are looking for, we're certain we can help! Your Bridal look is so special and we will be there to guide you."

Hayley's Bridal look was absolutely en pointe! Ruth from Orchid Blush was the creative behind the hair and makeup at the shoot and her team were wonderful. The make up was stunning and the hair framed Hayley's face and elevated the look. The prefect Bridgerton bride!
Established in 2009, Orchid Blush are one of the leading hair and make up companies in the North West and we are excited to be working with them again on 1 & 2 October as they style our dancers for The North West Wedding Show's legendary catwalk show.
"Our aim was to provide make-up and hair services would turn heads and allow our clients to experience the services normally reserved for celebrities. We have a studio in Liverpool and are mobile throughout the North West. We also have specialised bridal make-up and hair package and can cover any size wedding parties with our freelance makeup and hair team."
The best day, the most Bridgerton of shoots , elegance, talent, professionalism, laughter and an abundance of creativity from wonderful suppliers.
Here is the full list of suppliers and their contact details:
We now can't wait until The North West Wedding Show – the biggest and best wedding exhibition in the region. 100+ regional, national and international exhibitors. PREPARE TO BE INSPIRED…
Tickets are on sale now for The North West Wedding Show – follow the link to the ticket page, and don't forget about the Bride or Groom goes FREE ticket available with the purchase of a standard ticket.